Would you like to roll up your sleeves and join us?
Our team


would like to welcome new members.
For the past 30 years, Julien-Leblanc Traiteur's team has delivered distinctive culinary and event experiences. Every day, we draw our passion and creativity from the teamwork, collaborative spirit and family atmosphere in our kitchen. We believe that having fun at work is as important as seeing the satisfaction on the faces of those who taste our food. Our days are filled with smiles, music and, naturally, our love of food which is evident in each dish.
We offer


a happy workplace
and…
A group insurance plan of the employee's choice.
Advancement and learning opportunities within an experienced team.
Flexible vacation dates.
A wide variety of tasks and positions offered.
Training to hone knowledge and sharpen creativity.
We are looking


for colleagues who are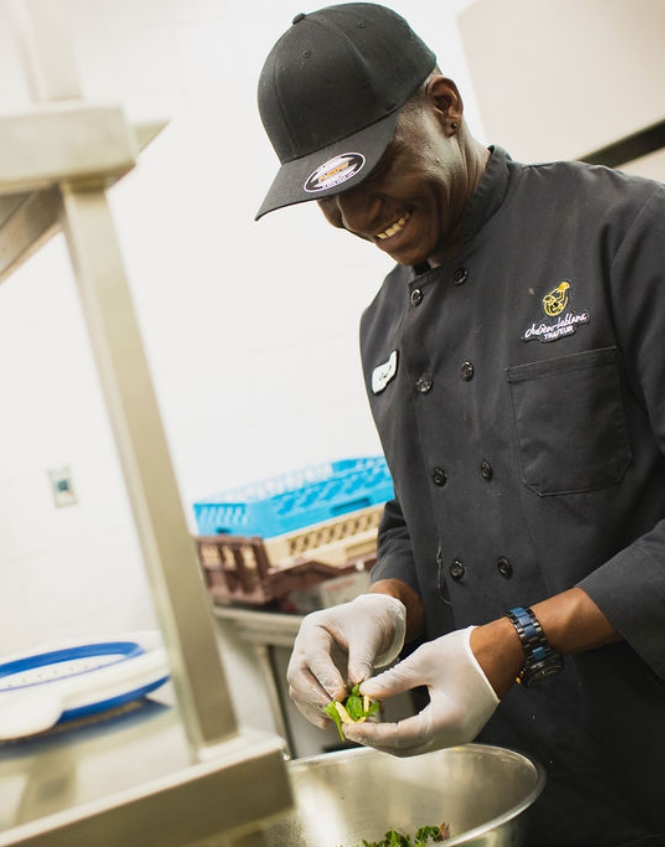 Job


openings

Consult the list of available positions and, above all, please don't hesitate to send us an unsolicited application. You never know! For our employees, working at Julien-Leblanc is more than a job. It's being part of a large family.